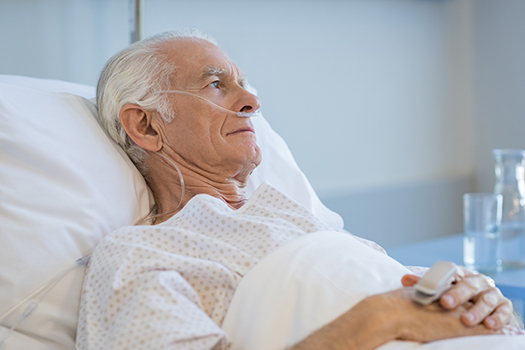 Older adults often live with various diseases and conditions that may require hospitalization at some time. However, statistics indicate that between 20 and 30 percent of aging adults are readmitted to hospitals within 30 days of initial discharge. Family members can play an important role in helping an older loved one avoid future hospitalizations if they know the common reasons readmissions occur.
1. Infections
Hospitals are known to present the danger of nosocomial infections. Microbes might be airborne, passed on by medical staff members who are ill or don't follow universal safety precautions. Outsiders might bring in germs or viruses when visiting. Older adults' weakened immune systems make them more susceptible to acquiring infections. Monitor your loved one's health and safety when possible. Any signs of infection require treatment before he or she leaves the facility. 
A professional caregiver can closely monitor your loved one for post-hospitalization complications, including infections. Dallas senior care experts are available to provide high-quality care to seniors on an as-needed basis. From assistance with mobility and exercise to providing transportation to the doctor's office and social events, there are a variety of ways professional caregivers can help your aging loved one continue to live independently.
2. Cardiovascular Issues
Many older adults have cardiovascular disease. Various components of the vascular system may narrow secondary to plaque buildup. Irregular heart rates or heart valve problems often lead to the development of blood clots that may travel to the lungs, heart, or brain, causing life-threatening situations. Make sure any abnormal vital signs or symptoms of edema receive attention from a healthcare professional before your loved one leaves the hospital.
3. Pneumonia
A weakened immune system, when combined with chronic respiratory conditions, increases the risk of developing pneumonia. If your loved one seems to have breathing difficulty, he or she should be seen by a healthcare professional to assess lung function. An elevated temperature, decreased oxygen saturation levels, and visible breathing difficulties are causes for concern. 
A professional caregiver can be a wonderful source of support for a senior who's recovering after being hospitalized. When searching for reliable elder care agencies, families want to know their senior loved one will be well taken care of. At Home Care Assistance, our expertly trained caregivers are available around the clock to assist with tasks around the house, provide transportation to medical appointments and social events, and much more.
4. Medication Mishaps
An older adult returning home from the hospital may be too fatigued to fill a much-needed prescription. Some elderly people are so weakened from being hospitalized that they may become confused when it comes to taking their medications at the appropriate time. For instance, your loved one may not remember if he or she took a dose and take another just in case. Consider picking up all your loved one's prescriptions, and ensure he or she takes the meds as prescribed. Compartmentalized medication devices are helpful for keeping track of daily medications.
5. General Weakness
After being bedridden for extended time periods, older adults tend to become weaker. They may not have been able to get much-needed rest secondary to the busyness and noise of the hospital environment. Seniors with physical weakness might also experience cognitive problems. They're more susceptible to falls, malnutrition, and medication errors. Older adults recently discharged from the hospital often need assistance until they recover. Family members are invaluable in helping seniors return to optimal health.
6. Failure to Follow Up
Discharged seniors are commonly advised to follow up with their healthcare providers to monitor their recovery. A member of the family or a designated caregiver must make sure your loved one attends all required appointments to prevent complications.
Many aging adults need assistance when they return home after being hospitalized. Some seniors only require help with a few daily tasks so they can maintain their independence. However, those living with serious illnesses may need more extensive assistance. Luckily, there is professional live-in care Dallas, TX, seniors can rely on. Home can be a safer and more comfortable place for your loved one to live with the help of an expertly trained and dedicated live-in caregiver. For compassionate, reliable in-home care, trust the experienced professionals from Home Care Assistance. Reach out to one of our dedicated Care Managers today at (214) 363-3400 to learn about the high quality of our in-home care services.