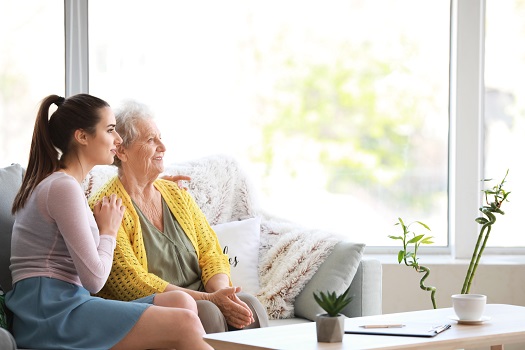 Even if they have issues with health, mobility, or cognitive functioning, the majority of seniors today prefer to age in place in the homes they know and love. Fortunately, this is a goal that's often achievable for many older adults. Here are six specific reasons home-based care is so crucial for the elderly.
1. Fosters Independence
From no longer being able to safely drive to having issues with mobility, there are many things associated with aging that can affect independence for older adults. What home care does is allow an elderly loved one to remain as independent as possible while still receiving the level of assistance and care needed.
There are a variety of age-related health conditions that can make it more challenging for seniors to live independently. However, many of the challenges they face can be easier to manage if their families opt for professional elderly care. Dallas families can rely on expertly trained caregivers to keep their loved ones safe and comfortable while aging in place.
2. Boosts Mental Health
Aging comes with a variety of changes that can affect mental health, such as losing a spouse or having to manage dementia or age-related cognitive decline. By receiving care at home, your loved one can sleep in a familiar bed, stick to a routine he or she feels comfortable with, and get the type of assistance he or she needs. Aging at home also reduces issues with confusion and agitation that can go along with being in an unfamiliar environment.
3. Reduces the Risk of Injuries
Another benefit of receiving care at home is the lower risk of falls and injuries. This is often the case because seniors are more likely to know their way around their own homes. Also, appropriate modifications, such as installing grab bars, a stair lift, or ramps, can often be made to keep the home safe for your loved one as his or her care needs change.
Although it may be challenging to find reliable, highly rated homecare, Dallas, TX, families can turn to Home Care Assistance. Our respite and live-in caregivers are expertly trained to assist seniors with a wide array of important tasks, including cooking, bathing, light housekeeping, and exercise.
4. Encourages Socialization
Older adults need to stay connected with family members, friends, and neighbors to stay emotionally grounded. Care at home makes it much easier for seniors to maintain these important personal connections. Plus, your loved one can have people over whenever he or she wishes, have private phone conversations, and socialize in other ways that may not always be possible in a nursing home or similar facility.
5. Allows for More Flexibility
While many nursing homes and assisted living facilities do their best to keep residents happy and safe, there's not always a lot of room for flexibility with care. Receiving the care that's needed at home gives your loved one various options. For instance, if minimal care is needed, your loved one may prefer to use a local senior transportation service and call on neighbors or family members for help with yard work or other more demanding tasks. As care needs change, adjustments can be made.
6. Offers Affordability
Older adults are often concerned about finances and expenses, especially when living on fixed incomes. What's good about care at home is that it can often be provided on an as-needed basis. This type of care can also be supplemented by family caregivers to further boost affordability.
Whether you need respite from your caregiving duties or your aging loved one needs live-in care, Dallas, TX, Home Care Assistance can meet your family's care needs. Our dedicated caregivers are available around the clock to provide transportation to doctor's appointments, ensure seniors take their prescribed medications, and help with a variety of tasks in and outside the home. If your loved one needs help with the challenges of aging, call one of our compassionate Care Managers today at (214) 363-3400.