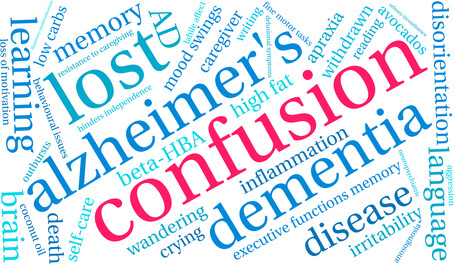 Millions of people in America grapple with the devastating effects of one type of dementia or the other. This condition, once dubbed senility or senile dementia, is now better understood that ever before and there is a lot that can be done to help people that are afflicted by the condition. Apart from getting the best dementia medications, organizations such as Dallas Home Care Assistance offer the best home Dementia senior care and other related services. In this blog, we take a closer look at what is dementia and touch base on some of the widely used dementia remedies.
What is dementia?
Contrary to popular belief, dementia is not a disease in itself, but rather, a condition that results from diseases such as Alzheimer's. The symptoms that results from the effects of the underlying diseases give rise to a dementia diagnosis. The brain has many areas that are responsible for different functions and the specific type of Dementia that one gets vastly depends on the area of the brain that has suffered damage.
Symptoms of Dementia
Although the symptoms will vary, a dementia diagnosis is often made when at least two core mental functions must be significantly affected from among:
Memory

Communication and language

Reasoning and judgement

Ability to focus and pay attention

Visual perception
Dementia patients may also experience apathy, confusion, difficulty completing simple tasks, a failing sense of direction, and mood swings.
Common types of dementia
Alzheimer's Disease, an acute degenerative disorder, is responsible for a massive 60 – 80 percent of Dementia patients. It is a debilitating degenerative disorder for whom 97 percent of its victims are elderly people above the age of 65. AD is the fifth leading cause of death in the 65+ age group and the sixth for all ages. Apart from Alzheimer's Disease, other common types and causes of Dementia include:
Vascular Dementia

Parkinson's Disease

Mixed Dementia

Huntington's Disease

Dementia with Lewy Bodies

Frontotemporal Dementia

Normal pressure Hydrocephalus

Creutzfeldt-Jakob Disease

Wernicke-Korsakoff Syndrome
Dementia Medications
Given that there various underlying diseases and conditions behind Dementia, Dementia medications also seek different objectives on a patient-by-patient basis. Some of the approaches include:
Resolving the underlying condition, such as Antibiotics for infections, vitamin supplements for Vitamin B12 deficiency and thyroid replacement for hypothyroidism.

In instances where the Dementia is irreversible, the goal becomes prolonging mental functions for as long as possible.

Managing behavior and mood issues such as agitation, hallucinations, depression, and insomnia.

To eliminate or minimize chances of repeat strokes in people who suffer from vascular dementia(caused by stroke)
Some of the widely used dementia remedies and drugs include:
Cholinesterase inhibitors

Memantine
Let us help!
If your loved one is battling Dementia, they don't have to go through the turmoil without help. Whether they need assistance preparing healthy meals, doing household chores, mobility assistance, bathing and dressing, transport to healthcare facilities, or taking their dementia drugs, Dallas Home Care Assistance has got you covered. We provide some of the best Dementia Home Care Services at affordable rates. Talk to our home care specialist today to learn more about our senior Dementia Care packages and customization options. Call us today at (214) 253 8784 or fill out our contact form.