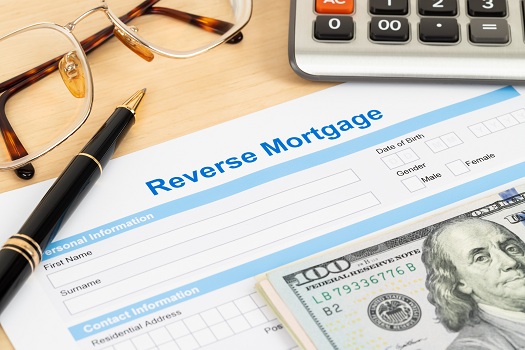 Reverse mortgages are becoming increasingly popular with aging adults who have equity in their homes. Beyond just providing a means for supplemental income, a reverse mortgage has quite a few benefits your elderly loved one may want to consider. 
It Can Make Aging in Place Easier
A reverse mortgage doesn't transfer ownership of the property to the lender. Your loved one retains the title to the home and can remain there as long as he or she wishes. Your loved one also doesn't have to worry about monthly payments on the reverse mortgage while he or she is living in the home. The loan doesn't become due until your loved one sells the home, moves to another primary residence for at least 12 consecutive months, or passes away.
Many older adults are choosing to age in place, and some need a helping hand to continue living at home safely and comfortably. Luckily, there is professional elder care Dallas seniors can trust and rely on.
It Can Be Used to Pay for Other Important Costs
Proceeds from a reverse mortgage can be used for any type of financial need. Your loved one can use the money to cover unexpected home repairs, medical expenses, long-term care, or other debts. Your loved one can also choose a disbursement plan that best suits his or her needs. Your parent can elect to have the funds paid in one lump sum, as a line of credit, or in monthly payments. 
Some older adults need help to age in place safely, and funds from a reverse mortgage can enable them to hire professional caregivers. Every senior has different needs when aging in place. Some simply need occasional assistance with household chores, while others may be managing serious illnesses and require more extensive live-in care. Dallas seniors can count on Home Care Assistance to provide the in-home care they need and deserve. 
The Fees Don't Have to Be Paid Up Front
Traditional loans require certain costs and fees to be paid at the beginning of the loan. With a reverse mortgage, these fees can be folded into the loan, which means your loved one doesn't have to come up with the funds right away. However, interest will accrue on these fees when they're rolled into the loan, and they can add up over time. The fees and interest associated with a reverse mortgage may also be higher than with a traditional loan, so your loved one should consider all of these factors in determining if a reverse mortgage is right for him or her. 
The Funds Aren't Taxable
The funds from a reverse mortgage aren't considered income and aren't subject to tax. However, it's important to remember interest on reverse mortgages is compounded. This means your loved one cannot deduct the interest on his or her taxes until it's repaid. 
Financial management is a challenge for most people, and it can be even harder for aging adults. Seniors can face a variety of age-related challenges. Though some families choose to take on the caregiving duties, there may come a time when they need a trusted Dallas homecare services provider. Families sometimes need respite from their duties so they can focus on their other responsibilities, and some seniors need around-the-clock assistance that their families are not able to provide. Home Care Assistance is here to help. To create a comprehensive in-home care plan for your parent, give us a call at (214) 363-3400 today.