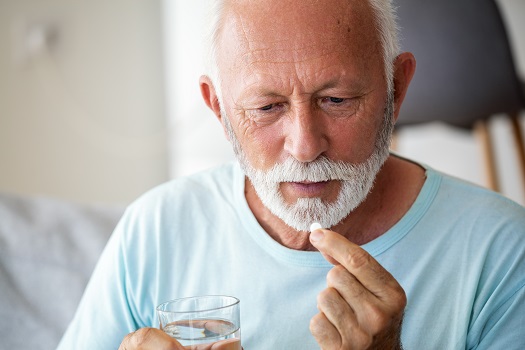 Having a stroke is a major life-changing event, and people who have survived cerebral vascular accidents are at the highest risk for experiencing second strokes. Fortunately, regular checkups with their doctors and participation in the following lifestyle changes can help seniors recover more quickly and avoid having recurrent strokes. The following are five simple changes seniors should make post-stroke.
1. Be Proactive
People who take charge of their own health by researching their conditions and actively caring for themselves recover more fully and quickly than those who are passive recipients of healthcare. Individuals who are serious about progressing in physical therapy and making life changes to avoid recurrent strokes tend to have more positive outcomes. 
Recovering from a stroke, managing the symptoms of Alzheimer's, and a variety of other health-related situations can make it difficult for a senior to continue living at home without someone there to help. Dallas TX, live-in care professionals are trained to help seniors who need 24/7 assistance. With the help of a live-in caregiver, your elderly loved one can maintain a higher quality of life while aging in place.
2. Stop Smoking
Smoking not only wreaks havoc on the lungs, but it also causes severe damage to the cardiovascular system that can set the stage for another stroke. Seniors who need help quitting can find effective methods by consulting with their physicians. 
3. Control Hypertension
High blood pressure is a major contributing factor to stroke, and it's usually controlled with careful monitoring and medication. Hypertension weakens arterial walls and can cause them to break, resulting in a hemorrhagic stroke. 
4. Maintain a Healthy Weight
Excessive body fat puts a strain on the heart and the rest of the cardiovascular system. Embracing an active lifestyle by beginning conservative, physician-approved exercise regimens can help seniors shed extra pounds and strengthen their hearts. 
A professional caregiver can help your loved one exercise safely to reduce the risk of a recurrent stroke. Families looking for top-rated Dallas at-home care providers can reach out to Home Care Assistance. From respite care to specialized Alzheimer's, dementia, stroke, and Parkinson's care, there are many ways we can make life easier for seniors and their loved ones.
5. Take Prescribed Medication
Seniors who have had strokes that were caused by blood clots will most likely be prescribed blood thinners. It's important to take the medications exactly as they're prescribed and have required blood tests that monitor drug levels and bleeding time. Medication levels that are too low can put seniors at risk for recurrent strokes, and circulating amounts of the drug that are too high can cause excessive bleeding. 
Older adults may need help making healthy lifestyle choices, managing daily tasks, and maintaining their independence. If your elderly loved one needs help maintaining a high quality of life while aging in place, reach out to Home Care Assistance, a trusted provider of Dallas senior care. Our caregivers provide transportation to and from medical appointments and social events, nutritious meal preparation, assistance with daily exercise, and help with everyday tasks like bathing, grooming, and light housekeeping. To learn more about our reliable, compassionate in-home care services, contact us at (214) 363-3400 today.