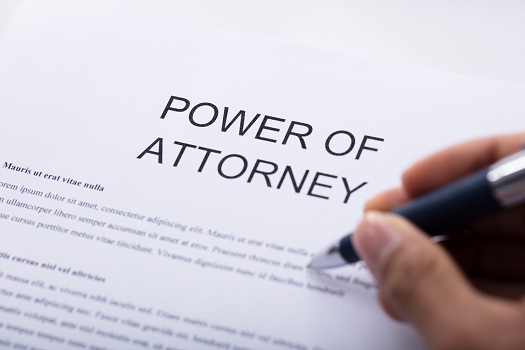 After being diagnosed with Alzheimer's disease, seniors should sit down with their family members to begin the process of legal planning. This will give them the opportunity to state their preferences for treatment while they still have the mental and physical ability to do so. They can also identify their resources and make plans for long-term home care. Following are some of the most important topics to cover during these conversations.
Living Will
Seniors should draft living wills with help from their loved ones and elder law attorneys. These documents outline seniors' preferences for treatment and care after becoming physically or mentally incapacitated. This is also where seniors can record their preferences concerning the use of life support. In some states, it may be necessary to complete a standardized medical form called a Physician's Order for Life Sustaining Treatment (POLST) to ensure the senior's wishes concerning life support are followed. 
If your loved one wants to continue living at home as long as possible, help is available. The days, weeks, and months following an Alzheimer's diagnosis can be challenging for both seniors and their families. However, these challenges can be made less stressful with the help of caregivers trained in professional Alzheimer's care. Dallas Home Care Assistance is here to help your loved one enjoy the golden years while simultaneously managing the symptoms of Alzheimer's.
Legal Capacity & Power of Attorney
Legal capacity refers to the capacity of the individual to draft and sign legal documents. Depending on the progression of Alzheimer's and the individual's overall health, assigning power of attorney could be necessary to allow family members to make important legal and financial decisions on the senior's behalf. A second agent should be named in the power of attorney document as well in case the first agent becomes incapacitated or is no longer willing or able to handle these duties. 
If your loved one gives you medical power of attorney, you'll have the legal authority to hire a home caregiver for him or her. Many seniors prefer aging in place over moving to assisted living facilities. If your senior loved one needs assistance to remain safe and comfortable while living at home, reach out to Home Care Assistance, a leading Dallas senior care agency. Our dedicated in-home caregivers can assist with meal prep, bathing and grooming, exercise, medication reminders, and many other important tasks.
Final Will & Testament
A living will establishes how a senior will be cared for while living. A standard will or a final will and testament will outline the way in which personal assets should be disbursed after death. This should include burial preferences, and it will need to name an executor or person who will manage the estate. 
Legal Documents to Share with Caregivers
Family caregivers should be given access to important medical and insurance information so treatment can be easily received when necessary. If family members aren't close by and your loved one has a 24-hour caregiver, you need to ensure the caregiver has access to relevant medical and insurance information. Medical Release of Information forms can be completed at physicians' offices to ensure family members have access to important medical documents for settling insurance and end-of-life concerns.
If your loved one's wishes include living at home throughout the golden years, it's a good idea to plan ahead for the possibility he or she may need help with the activities of daily living. When researching agencies that provide home care service, Dallas, TX, families are usually looking for flexible care plans, compassionate and highly trained caregivers, and 24/7 availability. Whether you need respite care to take a break from your caregiving duties or your senior loved one needs around-the-clock assistance at home, you can rely on Home Care Assistance. For more information about our flexible, customizable home care plans, call one of our compassionate Care Managers today at (214) 363-3400.