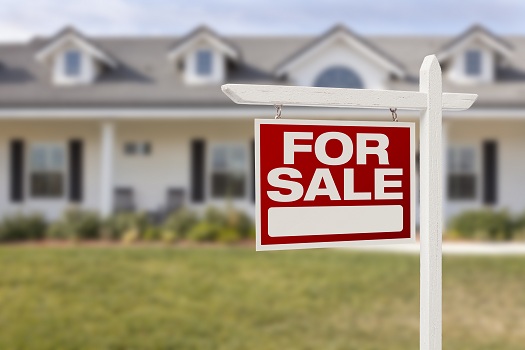 Most people are familiar with estate sales. They're usually held after people have passed away, and they enable family members to liquidate the remaining assets. Living estate sales, which occur while people are still alive, are becoming an increasingly popular option. Here are a few tips for seniors and their families who are considering holding living estate sales.
Focus on the Benefits of Downsizing
Seniors often discover they've accumulated too many possessions over the course of their adult lives, which becomes especially noticeable when it's time to downsize. When seniors decide to move in with family members or into smaller living spaces, they often wonder what they should do with their unnecessary personal belongings. Living estate sales are the answer. These sales help seniors downsize and enhance their financial security. This influx of cash can be used to finance their future living situations, provide for family members, and more.
Depending on their level of mobility, some older adults may require help from caregivers to hold living estate sales. Dallas elder care experts are available to provide high-quality care to seniors on an as-needed basis. From assistance with mobility and exercise to providing transportation to the doctor's office and social events, there are a variety of ways professional caregivers can help your aging loved one continue to live independently.
Get Help from the Experts
Estate sales aren't the same as garage sales. While anyone can host a garage sale and hope for some sales, estate sales require expertise. It can be difficult to gauge how much personal items are worth. Seniors might have difficulty navigating the physical and online resources that list suggested prices, and advertising is also tricky. To attract the large audience needed for a successful sale, it's important to spread the word. This is where estate sale companies come in. For a percentage of the profits, this type of company will arrange the entire sale, from determining the appropriate prices to advertising the date and time to potential customers.
If your loved one wants to hold a living estate sale and you're unable to be there to supervise, arrange for a professional caregiver to provide much-needed support. In Dallas, senior care agencies can be a great boon to seniors. With the help of the caregivers at Home Care Assistance, your aging loved one can lead a happier and healthier life. We offer a revolutionary program called the Balanced Care Method, which encourages seniors to eat nutritious foods, exercise and socialize regularly, and focus on other lifestyle factors that increase life expectancy.
Choose the Right Company
In return for organizing estate sales, companies charge commissions. Most reputable companies ask for 25–40 percent of the profits. While it can be tempting to choose the company asking for the smallest commission, this isn't always the best way to make money. If one company is better at maximizing profits, the total earnings might outweigh the larger commission fee. Seniors should look for companies with years of experience selling in their surrounding communities.
Don't Be Afraid to Say Goodbye
It can be difficult to part with beloved possessions, such as a set of china received as a wedding gift, an antique clock purchased on an overseas trip, or sterling silver cutlery. While these items have sentimental value, it's all too easy to overrate their functional importance. For many seniors, these objects have been tucked away in closets and cabinets for decades. Instead of mourning what they're about to lose, seniors should consider the joy they're giving to others by selling these items. Living estate sales are also great opportunities to bring families together. During the estate sale process, family members can take a few moments to reminisce over old belongings and share favorite memories.
Seniors living with medical conditions may require an extra bit of assistance to hold living estate sales. Living with serious health conditions can make it challenging for seniors to age in place. However, they can maintain a higher quality of life with the help of professional live-in care. Dallas seniors can benefit from assistance with meal prep, bathing, transportation to the doctor's office, medication reminders, and much more. To create a customized care plan for your loved one, call Home Care Assistance at (214) 363-3400 today.