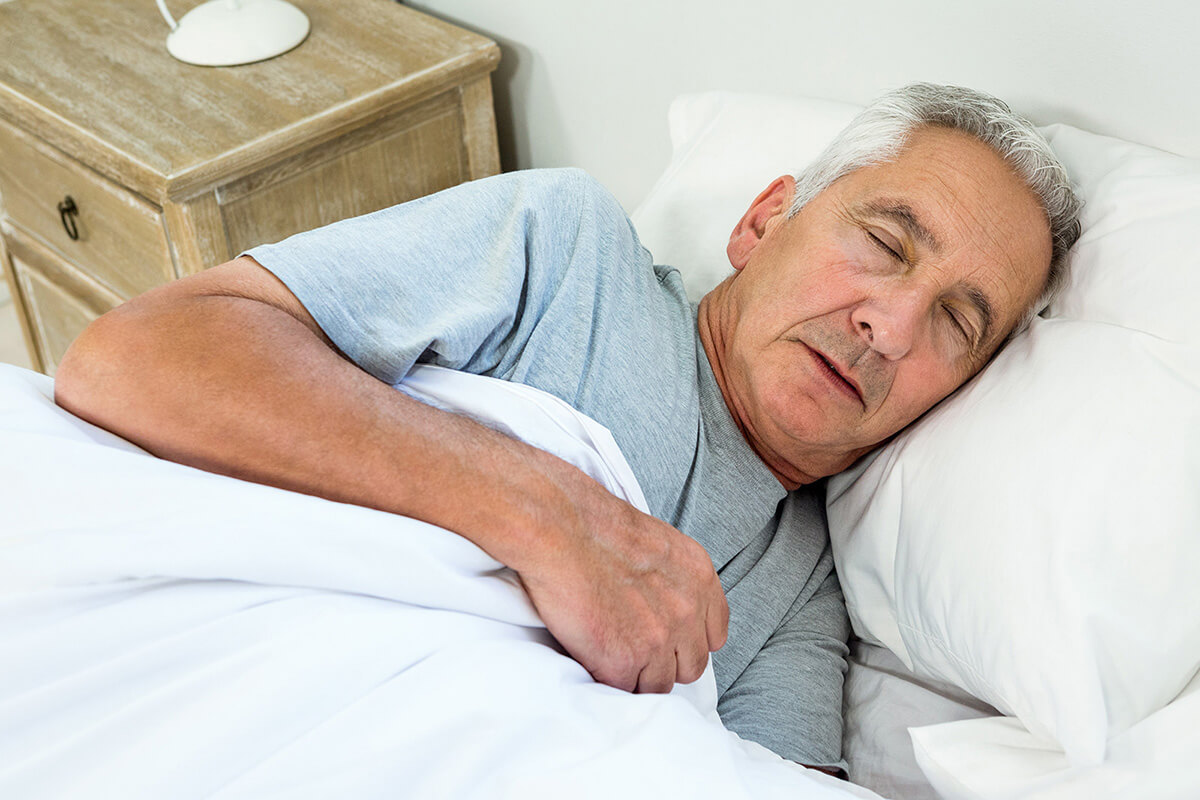 Everyone has an occasional night when it seems impossible to sleep. However, seniors who have difficulty falling or staying asleep through the night may need help getting the proper amount of rest. Sleep challenges are common in the senior years, but you can use these tips to help your aging loved one enjoy more restful nights.
Establish a Regular Sleep Schedule
Your loved one may have outgrown a strict bedtime many years ago, but he or she can still benefit from having a sleep schedule. Going to bed and waking up at the same time each day sets the body's circadian clock. For some seniors, a full eight hours in bed are needed to feel rested, while others can get by with six to seven hours of sleep. Experiment with the times for a few days to see where your loved one's proper amount of rest falls. Then set an alarm until your loved one's body adapts to the new schedule.
Encourage Exercise During the Day
Insomnia is common among seniors who don't engage in enough activities during the day. Make sure your loved one participates in some sort of exercise each day to burn off energy. Even doing a few chair or bed exercises can stimulate the body during times of illness so it's easier to sleep well at night.
For seniors with mobility limitations or health conditions that make it difficult to exercise safely on their own, a professional caregiver can be a wonderful asset. If your aging loved one needs help managing everyday tasks or encouragement to adopt healthier lifestyle choices, turn to Home Care Assistance, a leading provider of senior home care. Dallas Home Care Assistance provides professional in-home caregivers around the clock to help seniors live longer, happier, and healthier lives.
Address Specific Complaints
While some of the reasons seniors face sleep difficulties are biological, many are related to their sleeping environments. For instance, your loved one may complain that his or her mattress is uncomfortable, or he or she may not be able to sleep with the street lights glowing through the windows. Ask if your loved one notices anything obvious that interrupts his or her sleep so you can address each problem specifically. Earplugs, dark curtains, or even a new mattress may be all it takes to help your loved one get better quality sleep.
Ease Bedtime Anxieties
Your loved one may not be able to sleep in a house alone. Every noise could conjure up fears, or he or she may be afraid of falling during a late-night trip to the bathroom. If your loved one has bedtime anxiety, search for solutions to ease his or her concerns. Just having an overnight caregiver may be all it takes to allow your loved one to drift off to sleep without any worries.
Seniors with bedtime anxiety may get a great sense of comfort from having a professional caregiver close by during the night. For many seniors in Dallas, TX, live-in care is an essential component of aging in place safely and comfortably. However, it's important for them to have caregivers they can trust and rely on. At Home Care Assistance, we extensively screen all of our live-in and 24-hour caregivers and only hire those who have experience in the senior home care industry. Our strict requirements ensure seniors can remain in the comfort of home with a reduced risk of injury or serious illness.
Limit Stimulants before Bed
Having a glass of wine after dinner may be causing your loved one to stay up longer each night. Stimulants such as caffeine, alcohol, and tobacco should all be avoided for at least two hours before bedtime. Seniors with slower metabolisms may need to stop using these substances earlier or quit them completely. Watch out for hidden sources of stimulants your loved one might not recognize as being disruptive to sleep. For example, chocolate contains caffeine in amounts that can interfere with sleep patterns.
These strategies can help your loved one sleep better, which can enhance his or her overall wellbeing. Seniors who want to remain healthy as they age can benefit in a variety of ways when they receive professional elderly care. Dallas Home Care Assistance is here to help your loved one accomplish daily tasks, prevent illness, and focus on living a healthier and more fulfilling life. Rely on the professionals at Home Care Assistance to provide high-quality compassionate care for your loved one. Give us a call today at (214) 363-3400 to learn about our flexible in-home care plans.