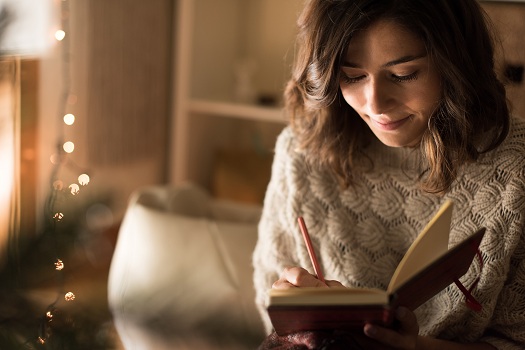 Negative thoughts are hard to banish when life gets challenging, but remember you bring many strengths to your caregiving role that make it possible to help your senior loved one live his or her best life. By recognizing your strengths, you can avoid caregiver burnout. You'll also feel more confident and resilient as you carry out your duties. Start your days by focusing on these four key strategies for recognizing your strong points as a caregiver.
1. Pay Attention to What Brings You Joy
The easiest way to notice your strengths is to start focusing on which parts of your caregiving routine make you the happiest. For instance, some people love to cook, and you may relish the time you spend in the kitchen with your loved one. Other caregivers enjoy being able to lift their loved ones' spirits when they're down. Your optimistic attitude may make even the most mundane chores enjoyable. Finding what brings you joy may lead you directly to where your greatest strengths lie. 
Caregiving can be both immensely rewarding and incredibly exhausting. If you're the primary family caregiver for an elderly loved one and need additional assistance providing high-quality senior care, Dallas Home Care Assistance can help. We are a leading home care agency committed to changing the way seniors age.
2. Accept Praise from Other People
Caregivers are often modest about what they do, and you might be tempted to brush off someone else's praise by simply saying this is what you have to do. However, most people don't offer praise lightly. In fact, other people's positive words likely highlight what you do best. The next time someone compliments you on how sweet you are to your loved one or how you somehow manage to make everything look easy, acknowledge the praise and internalize it. Let the words offer inspiration about what makes you so strong. 
3. List Your Strengths & Make Them Visible
Your strengths will grow and change over time. You may find that on some days it seems impossible to feel like a strong caregiver. You may worry about things that didn't go as perfectly as you'd hoped, or you might find yourself in a situation that feels overwhelming. Start working on a plan to help you remember your strengths by simply writing them down. You can jot some of them down in your gratitude journal or just list them on a piece of paper. If you need some ideas, think about the way you see yourself as a person. Some people are organized, thoughtful, and kind. You might be a creative cook or an excellent hairstylist. Write it all down, and post it somewhere you can refer to when you need a reminder of how great you are as a caregiver. 
Family caregivers sometimes need a break from their caregiving responsibilities. When they need respite care, Dallas families can rely on professional caregivers to help their senior loved ones remain safe at home.
4. Invest Time in Honing Your Strengths
Strong caregivers also know their strengths must be nurtured on a regular basis. You cannot be at your best if you're exhausted or unsure of how to handle a situation. Take time out for yourself so you can be well rested and capable of responding to your loved one's needs as your best self. If you feel weak in any area, find ways to get stronger. Talking to a counselor, researching caregiving strategies, and taking classes are all ways to add to your list of caregiving strengths. 
Caring for senior loved ones can be challenging for families who don't have expertise or professional training in home care, but this challenge doesn't have to be faced alone. Family caregivers can turn to Dallas Home Care Assistance for the help they need. We provide high-quality live-in and respite care as well as comprehensive Alzheimer's, dementia, stroke, and Parkinson's care. If you need professional home care for your loved one, reach out to one of our Care Managers today at (214) 363-3400.