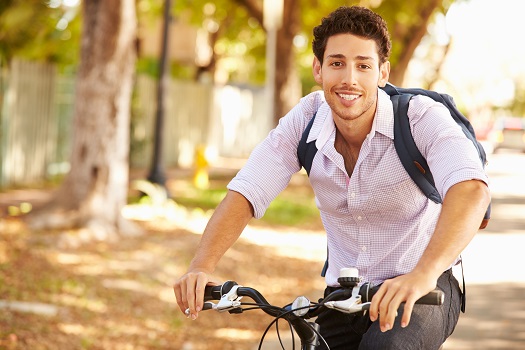 Millions of people in the United States provide care for a senior loved one. More than half of caregivers report that the role affects their emotional, mental, and physical health. When caregivers endure stress for an extended length of time, they may experience burnout. Preventing the dilemma requires making their health a priority in the following ways.
1. Accept Assistance
Many first-time caregivers become overly enthusiastic and overestimate their abilities. However, attempting to meet all of your loved one's needs without help may soon put you in a state of stress. The challenge may increase dramatically if your parent has cognitive impairment. Allow or encourage other family members to assist as needed. Family members and friends can take turns running errands or helping with household chores and meal preparation. Even having someone spend a few hours with your loved one gives you a much-needed break. 
If you're the primary family caregiver for an elderly loved one and need additional assistance providing high-quality in-home care, Dallas Home Care Assistance can help. We are a leading home care agency committed to changing the way seniors age.
2. Exercise Routinely
Engaging in some type of physical activity outside of caregiving duties is vital for family caregivers. Exercise helps you maintain a healthy weight, provides an energy boost, and alleviates stress. Making regular exercise a priority also enhances physical endurance. The activity might entail taking daily walks, cycling, or playing a favorite sport.
3. Eat Healthy
Under normal circumstances, the body uses food as fuel to maintain basic functions. However, the emotional, psychological, and physical demands of caregiving make eating healthy that much more important. A healthy diet consisting of lean meats and plenty of produce supplies busy caregivers with the nutrients needed to maintain optimal health while staving off the detrimental effects of stress. Meals should feature a variety of foods. Healthy snacks provide beneficial energy boosts.
4. Schedule "Me Time"
Daily, you need to take some time for yourself to be able to relax, unwind, and rejuvenate. Taking the time to refresh yourself also provides a chance to clear your mind and problem solve if needed. Enjoy a night out with friends, work on a favorite craft, or start a new hobby. Even becoming immersed in a good book for a couple of hours each night provides the chance to escape the weight of daily tasks for a while. 
Family caregivers sometimes need a break from their caregiving responsibilities. When they need respite care, Dallas families can rely on professional caregivers to help their senior loved ones remain safe at home.
5. Laugh Often
Laughter has been shown to have many beneficial health effects. While laughing, the body reduces the level of stress hormones that cause a wide range of health problems. The immune system becomes more efficient and better able to prevent the body from becoming ill. The act of laughing increases blood circulation throughout the body, which benefits cells by enabling them to acquire the oxygen and nutrients needed to function and replicate. Laughing boosts mood and stimulates the body to release endorphins that enhance physical performance while reducing discomfort. Finding something to laugh about during trying situations often defuses anger and brings a sense of calmness.
When caring for your loved one, there may be many concerns you have to manage. Families shouldn't have to worry about finding reliable home care. Home Care Assistance is a leading provider of elderly home care. We offer a proprietary program called the Balanced Care Method, which uses holistic methods to promote senior health, our caregivers and Care Managers are available 24/7, and all of our in-home care services are backed with a 100% satisfaction guarantee. Call one of our friendly Care Managers today at (214) 363-3400 to schedule a free consultation.