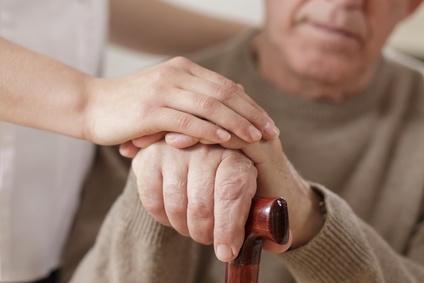 There are a lot of single people who are living with Parkinson's and managing successfully. Although most of them start out worried about how their status can potentially aggravate their suffering, the right support and advice can easily see them through. The greatest worry for parkinson's patients living alone is losing the independence and safety. Apart from consulting specialists about Parkinson's remedies, it helps to know how introduce changes in your environment and lifestyle to help you cope with the disease. In this blog, we look at some useful tips that can help single people live with and manage Parkinson's successfully.
In the Home
Make sure you take steps to reduce hazards around the home such as falling by taking measures that include:
Rearranging furniture, rugs, and loose carpets

Eliminate trailing cables

Go for brighter lighting

Install grab rails around the home

Use grabbers to pick up stuff

Install shampoo and toothpaste dispensers
Bathing and Dressing
Bathing and dressing time can also be tricky for Parkinson's patients. To minimize or eliminate risks, here is what you can do:
Sit down or lean against something sturdy like the wall or dresser when undressing and dressing

Buy a non-slip mat for the bath or shower

Don't forget to install grab rails and a bath seat

When shopping, opt for clothes with fasteners instead of buttons
Sleeping
Silk and satin sheets make it easy to turn over in bed

To cover yourself, opt for a duvet as opposed to sheets and blankets, as it is lighter and easier to handle

Consult an occupational therapist for advice on installing a device to help you pull yourself up
Consult Professional Caregivers
Until a Parkinson's cure is found, patients and those around them have to make efforts aimed at minimising the impact of the disease on the quality of life. Professional caregivers provide a valuable service to complement any Parkinson's remedies and the love of family and friends. At Dallas Home Care Assistance, we understand the challenges faced by people battling Parkinson's disease and the need for the right kind of support at the right moment. We are leaders in lifestyle care and homebound care and have a team of highly trained and experienced professionals to help you every step of the way. Call us today to hear more on Parkinson's remedies and get answers to all your questions at 214 253 8784 or Write Us.