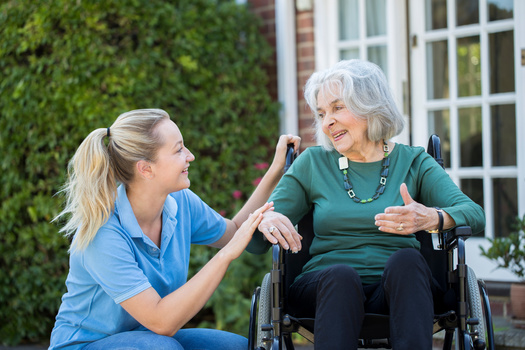 After a senior parent is diagnosed with dementia, you may feel it's your responsibility to step in and provide ongoing care. While being the primary caregiver is admirable, it's also challenging, and there are certain truths you'll discover along the way.
1. Flexibility Is Key
Your loved one will have good days and bad days. Even during the span of a single day, your family member will likely experience good and bad moments. Therefore, you'll need to be flexible with your schedule. For instance, you may need to delay a trip to the supermarket when your loved one is showing more exaggerated signs of confusion than normal.
If your senior loved one has been diagnosed with a serious condition and needs help with tasks like meal prep, transportation, bathing, and grooming, reach out to Home Care Assistance, a leading provider of senior care Dallas, TX, families can trust. We also offer comprehensive care for seniors with dementia, Alzheimer's, and Parkinson's.
2. Other People Will Offer Advice
Regardless of whether they have previous caregiving experience, your family members, friends, and acquaintances will offer advice. They'll try to tell you how to be a good caregiver to your loved one. Don't let these occurrences unsettle you. Simply smile. In the end, you should do whatever you feel is best for your parent.
3. You Can't Do It All
When someone offers to help, don't hesitate to accept it. Even small gestures of assistance can make your life easier and less stressful. For example, don't refuse someone who offers to:
Bring you a meal

Pick up a prescription

Spend time with your loved one
Caring for a loved one with dementia is a challenging task for anyone. The responsibilities can sometimes feel overwhelming, but help is available. Families looking for top-rated Dallas homecare providers can reach out to Home Care Assistance. From respite care to specialized Alzheimer's, dementia, stroke, and Parkinson's care, there are many ways we can make life easier for seniors and their loved ones.
4. Breaks Are Crucial for Your Own Health
To properly care for your loved one, you must pay attention to your own wellbeing. Taking regular breaks from caregiving will relax and rejuvenate you both physically and mentally. If you're uncomfortable leaving your loved one alone, consider hiring a professional caregiver, which will ensure your loved one has support even when you're not present.
Caring for a senior with dementia can be challenging for family caregivers. Luckily, there is dementia care Dallas families can rely on. Professional dementia caregivers help seniors with dementia stay safe and comfortable at home by preventing wandering, providing cognitive stimulation, and assisting with household chores. Trust Home Care Assistance to provide high-quality compassionate professional care for your loved one. If your loved one needs help with the challenges of aging, call one of our compassionate Care Managers today at (214) 363-3400.