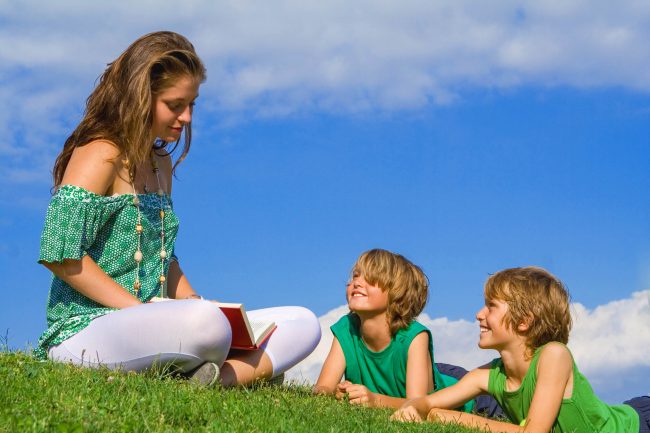 During all sorts of get-togethers, family members tell countless stories with important lessons sprinkled throughout. In fact, the act of storytelling has been passed down from person to person for centuries. Overall, telling these tales of personal history allows modern generations of people to learn about their ancestors, if even for the first time. In order to prevent history from repeating itself, listening to the stories of our elders can establish a healthy foundation for our future.
Family interviewing tips
Set clear expectations:

 The best way to approach your loved one about sharing their story is to tell them how you value their experience. Explain that you would love to capture these memories for your children (and their children) to learn from. Explain to them that by sharing their past, they would be providing a wonderful gift to the rest of the family and future generations.

Prepare questions to ask:

 Like any great journalist or interviewer, draft up a list of specific questions you want answered. Start with all the relevant questions that pop into your head and narrow them down from there. Most importantly, use the questions as a general guideline to keep your interview on track. This will result in a great and free-flowing discussion about your loved one's past and your family's rich history.

Create a stress-free environment: 

The more calm and familiar your loved one feels while speaking, the more likely they are to open up to you and give you a open interview. In order to maximize comfort, conduct your interviews in a peaceful, distraction-free environment. A quiet, well-lit room is best for recording.
Celebrate your history with Moon Day in Dallas
Taking your family to local museum events is another way to spark interest in your personal history. The Frontiers of Flight Museum will host the biggest annual space exposition in Texas to celebrate Moon Day 2016 on July 16 from 10 a.m. to 5 p.m. The event will celebrate the 47th anniversary of the launch of Apollo 11, the NASA mission that led to the first human footsteps on the Moon.
Join a LIVE TALK to the International Space Station at 10:30 am. Moon Day features numerous educational presentations by subject area experts in our "Moon Academy" for young students and our "Lunar University" for college level and above. DISD Educators can receive Continuing Education Credits for attendance at Lunar University classes.
Event details:
Saturday, July 16, 2016 from 10 a.m. to 5 p.m.

6911 Lemmon Avenue, Dallas, Texas 75209