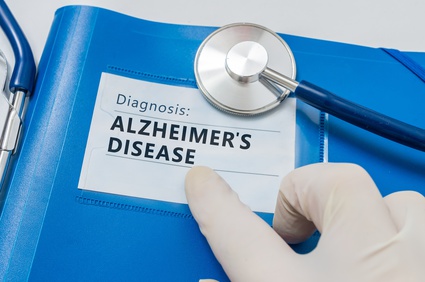 According to recent reports from the Alzheimer's Association, more than five million americans are living with Alzheimer's and the number can cross the 50 million mark by 2050. In fact, someone in the US develops the disorder every 66 seconds, which is a grave concern. Since the disorder causes a cognitive decline, leading a normal life becomes difficult for patients, which also impacts their families. Though medical research to find a cure for the disorder is still underway, it doesn't mean Alzheimer's patients should suffer the consequences of undeserved forgetfulness. As a person who is directly responsible for caring for an Alzheimer's patient, the road can be challenging. To lend you some help, the blog post discusses the right approach and best treatment options for Alzheimer's patient. Take a look.
Create a Safe and Congenial Environment
Caring for an Alzheimer's patient can be quite challenging as they go through several behavioral changes. A patient can be calm and composed one moment and get frustrated in a split second. Either ways, they deserve proper care to make sure that the disorder doesn't take a toll on their routine life. For that to happen, you need to minimize memory demanding tasks in their routine as that's pretty much the only way to make life easier for them. To help an Alzheimer's patient avoid stressing their brain, you can try a few things such as:
Keeping keys, wallets, mobile phones and other belongings in a designated place everyday to make sure the patient doesn't struggle finding them.

Prepare a to-do list and keep it near the pillow or bed for the patient to check first thing in the morning

Never let them go outside the home alone or stay isolated

Install handrails on stairways and bathrooms

Reduce the number of mirrors as patients may find the images intimidating

Keep old photographs around to help the patient stay on track
Take Care of Nutritional Needs
Alzheimer's is a disease that impacts the patient's cognitive or thinking ability; therefore, they may either lose interest in eating or forget to eat at all. On top of that, they may also forget to drink enough water due to skewed brain signals, often leading to constipation and dehydration. Alzheimer's shouldn't become the reason for nutritional deficiency and therefore, you need to make sure that their nutritional requirements are met and there is no further decline in their cognitive abilities. To do that, offer them:
Healthy shakes and smoothies that are also delicious

A low-fat diet that includes plenty of green veggies and fruits

Brain boosting foods such as walnut, blueberries, dandelion greens, and olive oil
Reduce Frustrations
Bouts of frustration and mood swings are quite common after a person is diagnosed with Alzheimer's. The reason is that tasks that used to be a breeze are no longer doable due to a dramatic decrease in the ability to remember facts and events. Activities such as taking daily walks and having light exercises can help in improving patient's mood, regulating blood pressure, and is also effective in preventing worsening cognitive decline. In addition, try to spend as much quality time with them as possible to make sure they don't feel isolated. Suggest soulful music and keep them socially active as a reassurance that life can still be enjoyable even with Alzheimer's disease.
The Bottom Line
People suffering from Alzheimer's disease experience several emotions, such as confusion, anger, frustration, uncertainty, grief, and depression. The only way to manage the situation is through exercising compassion as patients start considering life to be a burden, preventing them from enjoying it to the fullest. Alzheimer's patients often require round-the-clock support to assist them with activities, which is rather difficult, given other commitments in your life. If you are searching for compassionate caregivers to assist your loved ones grappling with Alzheimer's, Home Care Assistance in Dallas can help. To get answers to your questions about our Alzheimer's Care Services, fill out our contact form. You can also call us at (214) 363-3400.