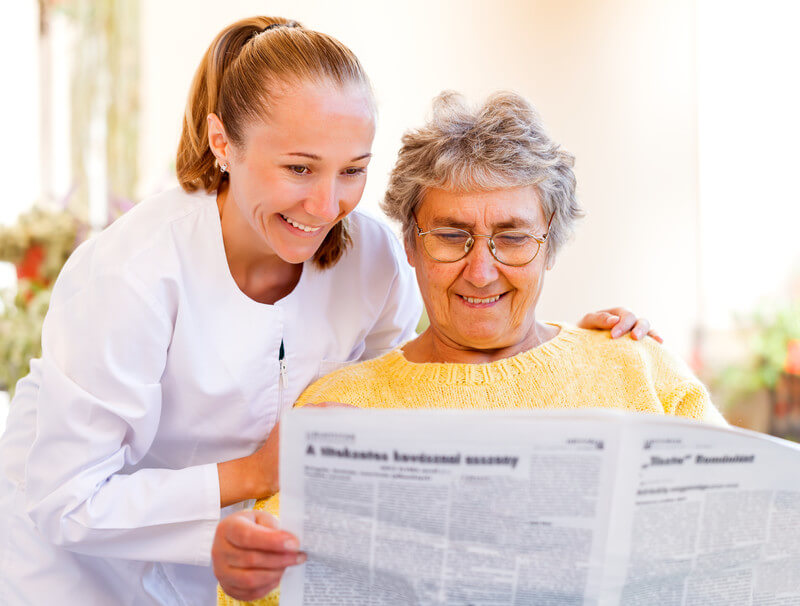 As much as an elderly adult might try to resist, he or she may eventually need assistance. Sometimes the need is precipitated by an injury from a fall or accident. Sometimes the family notices diminishing abilities or receives the diagnosis of dementia. And sometimes, it's just the noticeable process of aging as the years go on. Regardless of what creates the need, how can anyone decide whether home care is best versus long-term care in a nursing home?
A permanent nursing facility can provide a solution when medical care is necessary, but aging in place may still be a better solution. When an adult is in permanent care, payments are picked up by Medicaid after the money has run out, but that doesn't provide enough profit to sustain a nursing home. For this reason, many facilities are no longer offering long-term care.
Reduced permanent care facilities created a need for home care services. These services can be easy to coordinate with the client, family members and medical professionals. Home care plans can allow the declining senior to remain happily at home where they usually prefer to be. This allows them to be around friends and family in familiar and comfortable surroundings within their community.
Options for home care typically cost less than nursing homes, which are priced at an average of $6,500 per month. For a senior on an annual fixed income, with limited assets, that's out of range.
Sometimes, a senior actually only needs three or four hours a day of assistance with bathing or dressing, or some simple meal prep. These few hours can save thousands of dollars compared to nursing home care.
Allowing someone to age in place with home care affords them healing time from physical injuries, and of course, they're better off mentally and emotionally, too. The adult's dignity is maintained and he or she can have a higher quality of life in the later years. When living alone is no longer safe, home care allows the person to maintain a sense of independence for a longer amount of time.
There are numerous options to replace nursing facilities. When you consider the financial costs, independent lifestyle, and maintained dignity, home care options may be perfect for you or your loved one.
Call us at Home Care Assistance in Dallas to talk about short and long-term options for either you or your loved one. Consider the advantages of home care that make a better life for you and your family.