Professional Alzheimer's Home Care in Dallas, TX
When seniors are diagnosed with Alzheimer's disease, it marks the beginning of concerning times for their family members. To help, our Alzheimer's caregivers can create a customized Alzheimer's care plan designed to suit your loved one's needs. Whether your loved one is in the early, mid, or late stages of Alzheimer's, you can trust our team of Alzheimer's home care experts for providing the right care and support. All of our Alzheimer's disease caregivers are trained in conventional Alzheimer's care methods and our revolutionary Cognitive Therapeutics Method™ that's especially designed to promote mental acuity and brain health.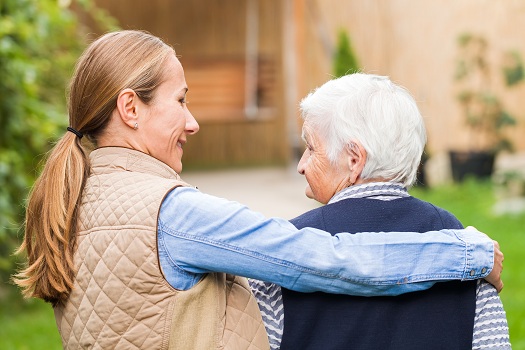 Hand-Selected Alzheimer's Caregivers
Caring for seniors with Alzheimer's can be challenging, especially if they have a history of aggressive behavior. Ensuring timely management of Alzheimer's drugs in the right dosage can be almost impossible. We understand the issue and hand pick experienced Alzheimer's home care professionals with proven expertise in providing home help for Alzheimer's patients. When assigning a caregiver, we take the time to understand the individual's personality and interests and the availability and preferences of family members to make sure our Alzheimer's care plan is perfectly aligned with their prerequisites. The objective of the exercise is to identify a suitable professional who can relate to your loved one's anxiety and build a relationship based on trust. We hire only those who have previous experience in senior care, a passion for caregiving, and a clean background.
Around-the-Clock Alzheimer's Assistance
We understand the needs of seniors with Alzheimer's can change over time, which is why we don't ask you to sign any long-term contracts. Our caregivers are available 24 hours a day, 7 days a week, 365 days a year. You can select from our hourly and live-in Alzheimer's care plans while having complete freedom to modify the services as your loved one's needs change. Equipped with a deep understanding of Alzheimer's medications and remedies, our experts can provide Alzheimer's care services in your home, a rehabilitation facility, or a hospital, as needed.
Call Us For Reliable Alzheimer's Assistance in Dallas, TX
Whether you're looking for passionate and professional Alzheimer's home care experts or want to hire an expert who can chart an Alzheimer's care plan, look no further than Home Care Assistance of Dallas. To learn more about our Alzheimer's assisted living plans, fill out our contact form or just call (214) 363-3400 . Our services are also available in Far North Dallas, Carrollton, Lake Highlands, and Preston Hollow.