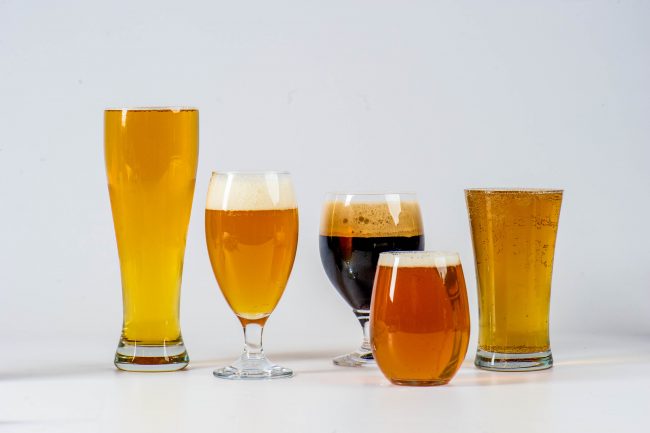 Despite becoming an established product in our society, drinking alcohol beyond moderation can lead to a number of health issues. In fact, a new study presented at the Alzheimer's Association International Conference in Vancouver has concluded that as a person grows older, even moderate drinking can lead to greater risk of cognitive impairment and related health issues.
The research study was designed by a team from the University of California, San Francisco, as well as at The Veterans Health Research Institute, San Francisco. Researcher Tina Hoang and her colleagues collected data from 1,300 women at the age of sixty-five or older. Over 20 years, the group recorded alcohol-related behavior for each participant.
While previous research had suggested that moderate consumption could actually help prevent the onset of mental decline later in life, Hoang argues that her research says differently. The study's results showed that even medium-level drinkers did not show a drop in their risk of developing cognitive issues or dysfunction during the experiment. In addition, moderate drinkers had a sixty percent higher likelihood of developing neurological impairments in the future.
Overall, Hoang and her team concluded that the people who drank heavily during their youth, moderately in later life, or began drinking later in life were at the greatest risk of cognitive issues. As a result, the researchers recommend that older women use caution when consuming alcohol because not only is it not beneficial to health, it has even been shown to be harmful.
While alcohol has been proven to be safe in certain amounts, it has also been linked to a number of health problems. It is vital that women of all ages learn how to avoid dangerous behavioral lifestyles like heavy drinking and instead find outlets in their community that can inspire more productive goals.
The empowered Dallas woman is a healthy woman
Join a dynamic group of successful women in our community at "The Empowered Woman" event this July. Enjoy lunch, fabulous raffle prizes and an inspirational program. Guest speaker Debbie Scanlon of BKD, LLP will spread the needed knowledge women in the Dallas area can benefit from. Enjoy lunch, fabulous raffle prizes and an inspiration program. Call (817) 488-7148 or visit ColleyvilleChamber.org for more information.
Event details:
Thursday, July 14 at 10:30 a.m.

77 Piazza Ln, Colleyville, TX 76034