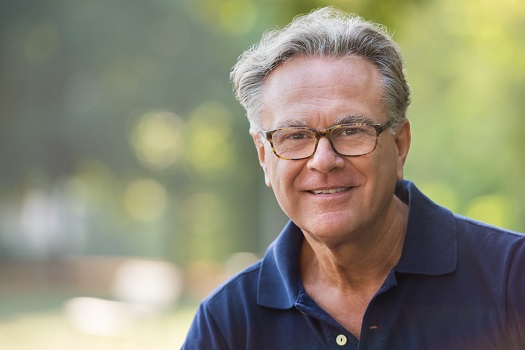 Good mental and emotional health can help seniors maintain their independence and enhance their quality of life. They may have a better outlook on things even as they age and their health decreases. Continue reading to learn the benefits of being happy and what you can do as a family caregiver to increase your aging loved one's happiness.
1. Increased Heart Health
Seniors who are happily engaged can lower their heart rates and control their blood pressure levels. Stress causes the heart rate to increase and the veins and arteries to constrict. However, feelings of happiness can reduce anxiety and boost cardiovascular health. Seniors who focus on heart health can perform at their best, lower the risk of a stroke or heart attack, and stave off cognitive problems caused by poor circulation.
Some seniors need a bit of help to stay active and independent. Dallas senior care experts are available to provide high-quality care to seniors on an as-needed basis. From assistance with mobility and exercise to providing transportation to the doctor's office and social events, there are a variety of ways professional caregivers can help your aging loved one continue to live independently.
2. Better Sleeping Habits
A good mood could help your loved one avoid long naps during the day and make it easier to go to sleep at night. Happy seniors can also sleep for more extended periods and get the rest their bodies need. When older adults get adequate sleep, their brains can clear out harmful toxins that affect their cognitive abilities. Look for ways to increase happiness in your parent's life, such as finding purposeful activities he or she can do, promoting independence, and offering compliments when he or she achieves a goal, regardless of how big or small the accomplishment is.
3. More Physical Activity
Happiness can boost metabolism and prevent seniors from spending their days sitting on the couch. Inactivity can harm bone health and lead to balance problems, chronic pain, and poor posture. When your parent is happy, he or she may feel energized throughout the day and be open to different exercises and physical activities, such as walking, cycling, swimming, dancing, and hiking.
A home caregiver can help your loved one exercise safely and comfortably. Dallas respite care professionals can assist seniors with a wide array of daily tasks, offering family caregivers the chance to focus on other personal responsibilities or take a break to prevent burnout. Whether it's for a few hours a day or a few days a week, respite care is the perfect solution for family caregivers who are feeling overwhelmed.
4. Lower Risk of Depression
Happy seniors can handle anxiety better because their bodies produce more feel-good chemicals that combat stress hormones. For instance, when your loved one has a good day, his or her body will produce more endorphins, lowering the odds of feeling sad and angry. Staying happy could stave off combative behavior and enhance your loved one's relationships with others. When seniors are happy, they tend to focus on the positive aspects of life instead of worrying about bad diagnoses or their decreasing health.
5. Fewer Bad Habits
Smoking is an issue for some seniors, but when they're happy, they're less likely to smoke cigarettes and cigars or use other tobacco products. Seniors with positive attitudes often practice good habits, such as healthy eating, that can prevent them from developing conditions like diabetes, hypertension, and dementia. To ensure your parent remains happy, encourage him or her to take up hobbies and look for ways to socialize with people who bring him or her joy. 
Professional caregivers can be a wonderful source of support and encouragement for aging adults who want to adopt healthier lifestyle habits. Seniors who want to remain healthy as they age can benefit in a variety of ways when they receive professional senior home care. Dallas, TX, Home Care Assistance is here to help your loved one accomplish daily tasks, prevent illness, and focus on living a healthier and more fulfilling life. If you need professional home care for your loved one, reach out to one of our Care Managers today at (214) 363-3400.