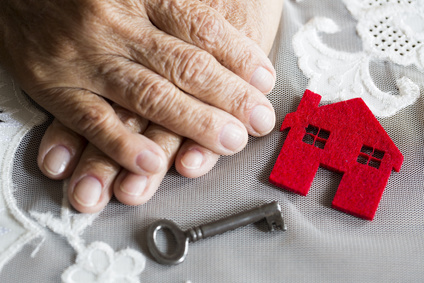 A report by The Center for Disease Control shows that one out of every three elderly people experience a fall at least once a year. The chances of a fall increase as an individual grows older, due to various reasons, such as chronic diseases, neural, muscular and skeletal degeneration and sensory impairment. If you have a senior in the family, you need to be aware of the potential dangers in your house that could increase the risk of a fall. To help you in making your house a safer place for elders, the elderly care team at Home Care Assistance Dallas provides five essential fall prevention measures. Take a look.
1. Clean the Clutter
The easiest way to prevent fall is by making the home clutter-free. Remove magazines, newspapers and stacks of books from hallways and staircases to keep the area neat and tidy. If there are kids in the house, make sure that their toys and other belongings are not scattered in the house, as this could lead to a fatal accident.
2. Install Handrails and Grab Bars
Handrails and grab bars ensure safety of elderly, when they are going up or down stairs, stepping in and out of bathtub or using toilet. Make sure that you get these safety devices installed in bathrooms, stairways, hallways and practically at every place where they are required.
3. Keep the Home Brightly Lit
Inappropriate lighting makes it difficult for elderly to move around in the dark and dimly-lit areas in the house. Install bright light bulbs at dark spaces, hallways and stairways to make it easier for seniors to avoid tripping on objects that are not visible at night or when the lights are off. Installation of nightlights in bathrooms, bedrooms and areas of the house that elderly access at night is another lighting upgrade that you may consider to prevent accidental slips or falls.
4. Make the Floor Non-slippery
Be it the floor in kitchen, porch, living area, bedroom or bathroom, make sure that it is non-slippery. Wet floor, especially in bathrooms, is a common cause of fall accidents, and you could place non-slip mats on the floor to avoid any mishap. When budget is not a constraint, install anti-slip floor tiles in the entire house.
5. Pay Attention to Stairways
An accidental slip on the stairway could mean a fatal injury. Make sure that every stair should be approximately 10-12 inches in depth, to avoid tripping. If a carpet is on the staircase, it must be firmly attached. The stairs with a hard surface needs to be anti-slip. You may also use grip tape on stair treads to avoid fall or slip.
Last Few Words
Home and environmental risks account for about half of the incidents of falls. Preventing such unforeseen events is essential to ensure the safety of your loved ones, especially when they are coping with issues such as a lack of physical strength, neurological problems or any other physical limitation. As a caregiver, in addition to incorporating the tips we have discussed in this post. you may also get in touch with caregivers at Home Care Assistance for expert advice. We have Balanced Care Method and Cognitive Therapeutics Method to provide exceptional home care services. To learn more about our services or for any questions related to elderly care assistance, speak with one of our Care Managers at 214-363-3400.